ABOUT US
We specialise in masquerade, Mardi Gras, and Venetian masks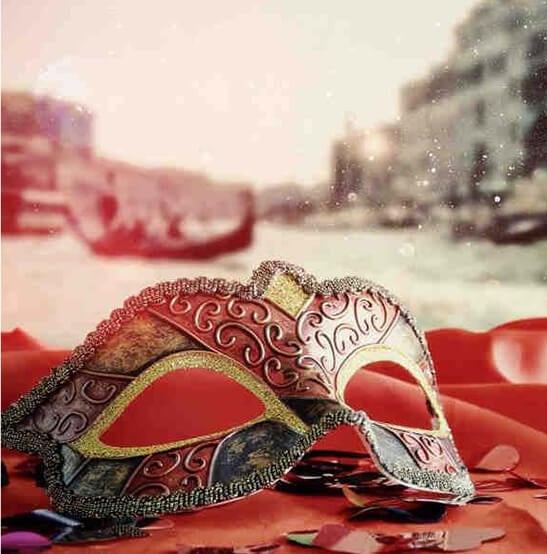 WHY JUST POSH MASKS
We are one of the largest suppliers of Venetian masquerade masks and Mardi Gras masks in the UK. All of Just Posh Masks' masks are high quality, made and hand decorated in Italy. We hand pick the designs from a selection of the Venetian mask manufactures in Italy. The masks we sell are from the same manufacturers that supply all the shops in Venice.
We do not supply Chinese imported masks which have been known to have been decorated with toxic materials and inferior glitter which can damage the eyes
Masquerade Balls have become a regular theme of a traditional party and an excellent way for Charities to raise money. Events companies and office Christmas party organisers are also finding a masked ball is an excellent way to theme a party and we have become the trusted partner of many charities, hotels, event companies, photographers and TV companies. We work along side many Charities helping to raise much needed funds. If you are are Charity or, are fund raising by holding a Venetian themed Ball then head over to Working with Charities
Just Posh Masks specialize in masquerade, Mardi Gras, and Venetian masks made in Venice by Venetian artisans
We stock a vast range in every color, design, and material, all beautifully adorned with paints, acrylics, glitter, gems, and crystals. Handmade and decorated in Venice by native Italian artisans, these embody the perfect combination of style, elegance, and simplicity.
Whether it be for an opulent masquerade ball or your own home, our unbeatable range of traditional and contemporary masks enhance any social occasion or interior space and also make for the perfect gift.
If you are looking for a luxury, ornate, Venetian mask to hang on the wall or a Ball mask, for your masquerade event, you are spoilt for choice at Just Posh Masks.
WHO ARE WE
Lee and Samantha Smith head up the small, husband and wife, family run company that started in 2005 selling on eBay. Following the success, and demand for our luxury masks, we launched our website in 2009 and have gone from strength to strength
We are an online business only ~ We do not have a physical shop, however, we are here, most of the time.
You can order a selection today and try them on at home under our 14 Day Home Approval. All masks are bagged and tagged and, so long as the tags are not removed, you can return within 14 days for a refund. No other mask supplier offers this service
We also offer Fast Delivery Worldwide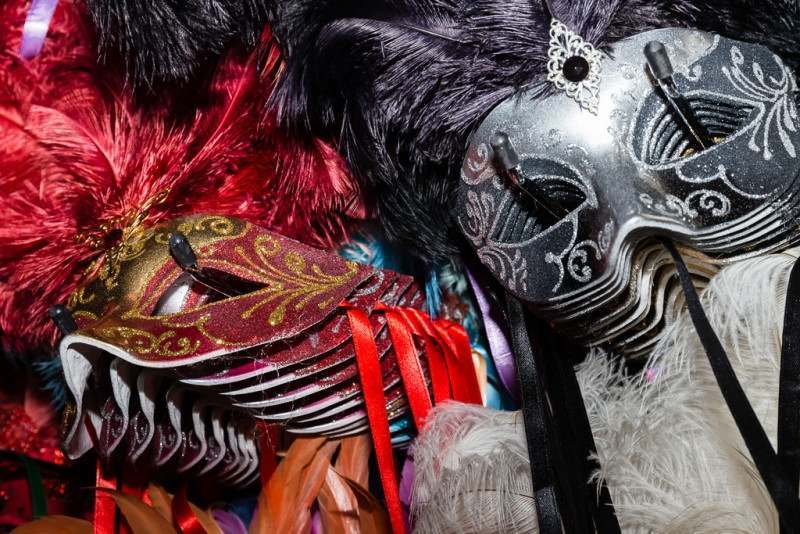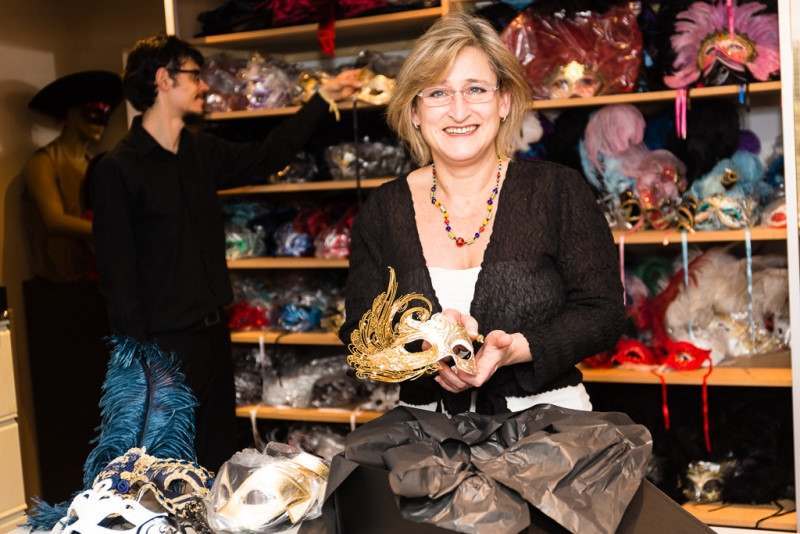 Meet Tracy
Tracy can be found blogging about all things masquerade with help, advice, news, and tips in our Masquerade Blog
Tracy has been in the masquerade industry for over 15 years.
As an expert crafter, she spends her time sourcing, and buying, Posh Masks designs from the Venetian artisans in Venice, along with researching, and compiling, news, views, ideas, and advice on Venetian mask history and design, the modern-day masquerade party, and the fancy dress world of Cosplay
To contact Tracy directly you can email:
tracy@justposhmasks.com